Meet the team: Ewan – Fabrication
Admin
Meet the team: Ewan – Fabrication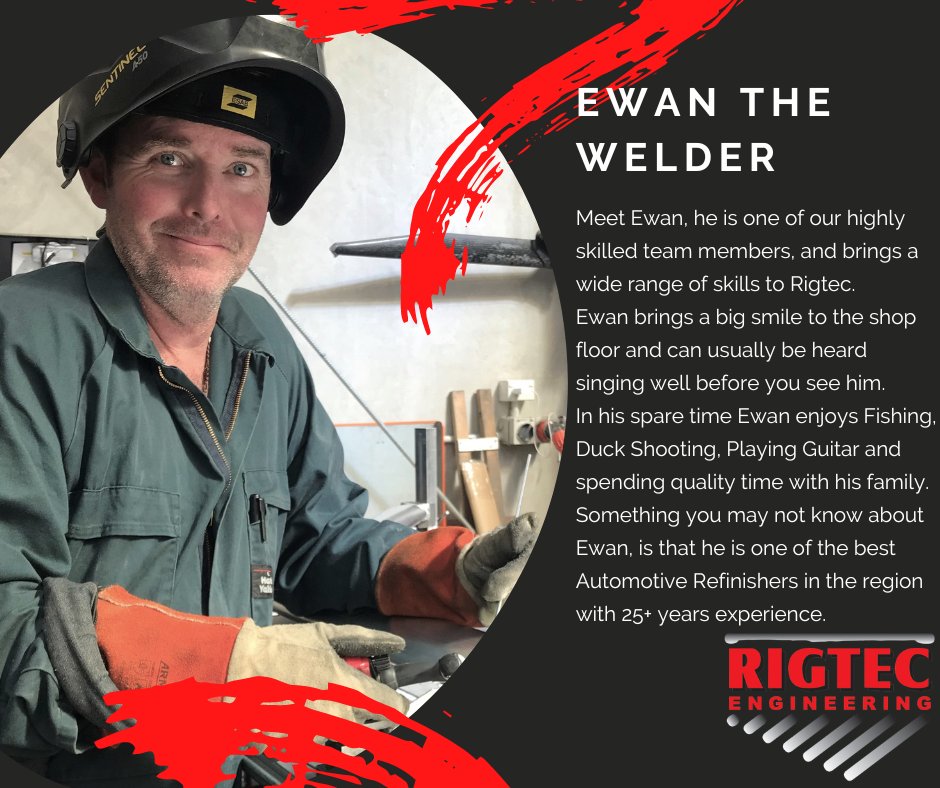 Meet Ewan, he is one of our highly skilled team members, and brings a wide range of skills to Rigtec.
Ewan brings a big smile to the shop floor and can usually be heard singing well before you see him.
In his spare time Ewan enjoys Fishing, Duck Shooting, Playing Guitar and spending quality time with his family.
Something you may not know about Ewan, is that he is one of the best Automotive Refinishers in the region with 25+ years experience.