Meet the team: Corrie – Operations manager
Admin
Meet the team: Corrie – Operations manager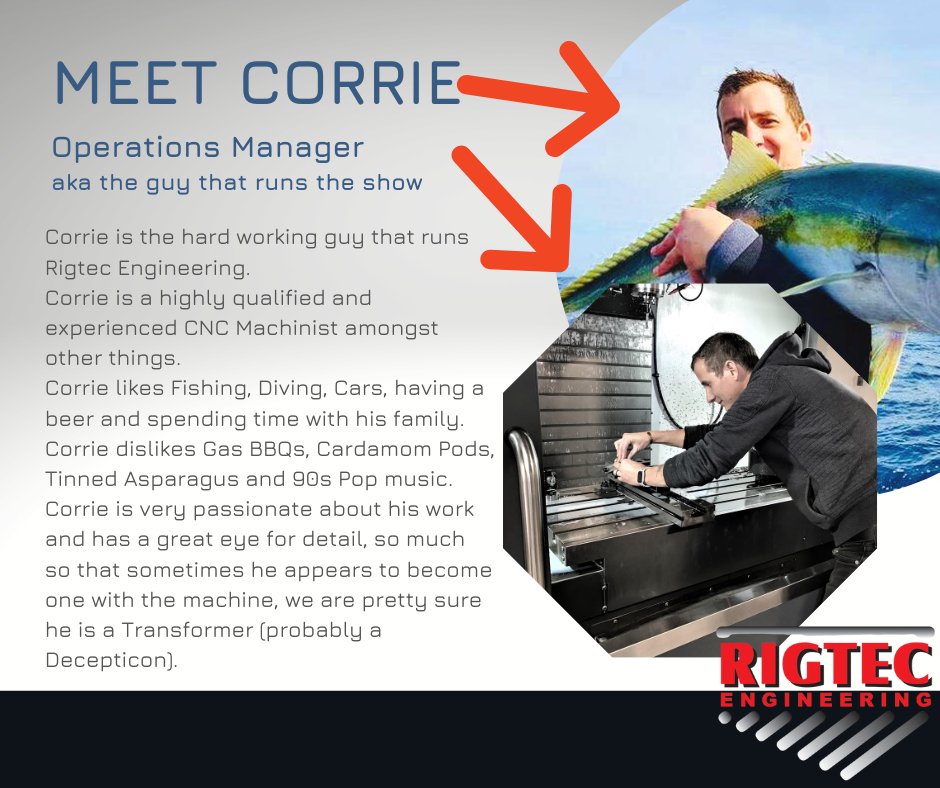 Corrie is the hard working guy that runs Rigtec Engineering.
Corrie is a highly qualified and experienced CNC Machinist amongst other things.
Corrie likes Fishing, Diving, Cars, having a beer and spending time with his family.
Corrie dislikes Gas BBQs, Cardamom Pods, Tinned Asparagus and 90s Pop music.
Corrie is very passionate about his work and has a great eye for detail, so much so that sometimes he appears to become one with the machine, we are pretty sure he is a Transformer!