Meet the team: Cameron – CNC machinist
Admin
Meet the team: Cameron – CNC machinist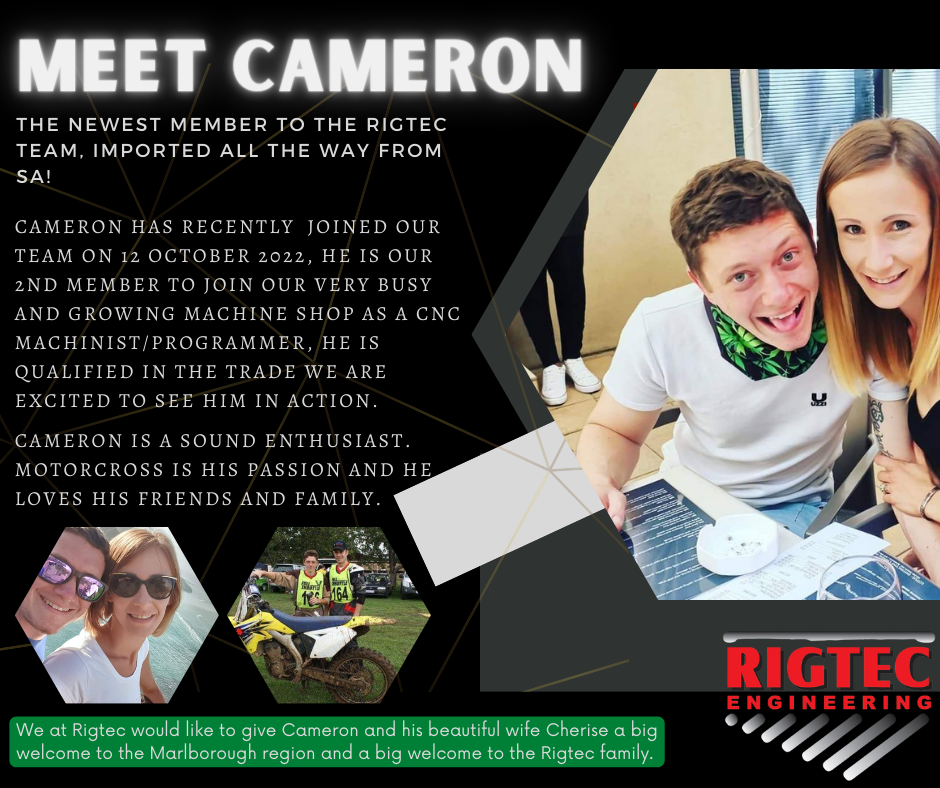 The newest member to the Rigtec team, imported all the way from SA!
Cameron has recently joined our team on 12 October 2022, he is our 2nd member to join our very busy and growing machine shop as a cnc machinist/programmer, he is qualified in the trade we are excited to see him in action.
Cameron is a sound enthusiast. Motorcross is his passion and he loves his friends and family.