Annual shutdown 2022-2023
Admin
Annual shutdown 2022-2023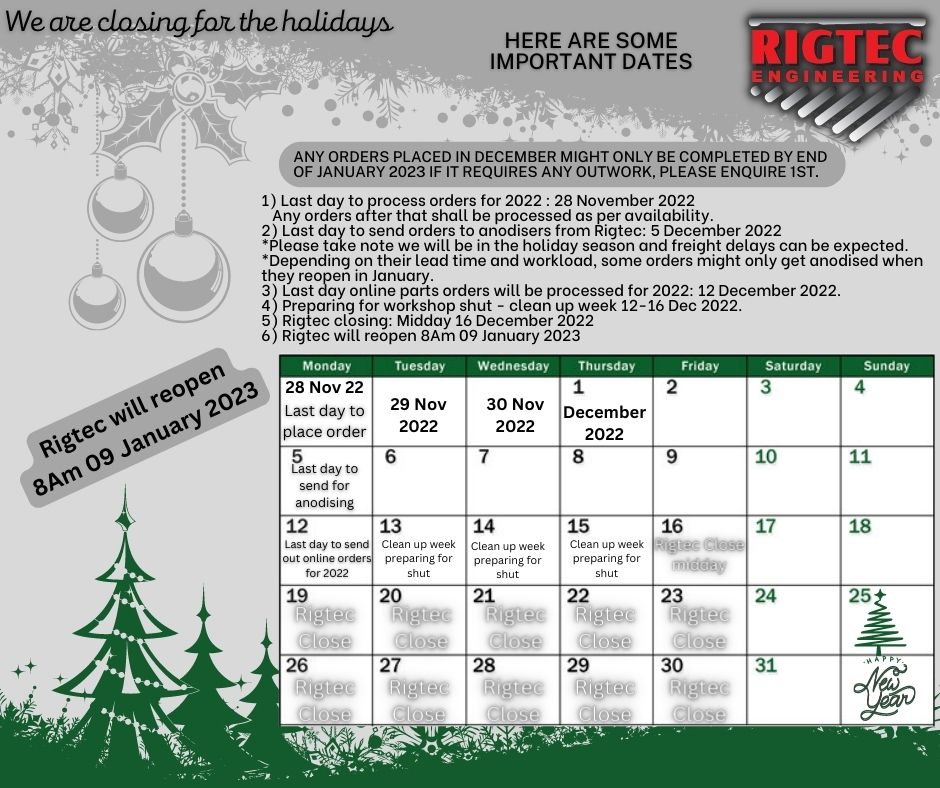 We notice everyone is planning their Christmas break early this year, so we just wanted to let you in on our schedule, to ensure we get through all of your orders as we are heading closer to the holiday season and getting busier.
We urge you to place your orders sooner, rather than later to ensure we get them back to you in 2022.
Any orders placed in December might only be completed by end of January 2023 if it requires any outwork. Please enquire first.
We will be closed from midday 16th of December 2022 and reopen 8AM 09 January 2023.